Garage Door Repair Services
Back To Our Services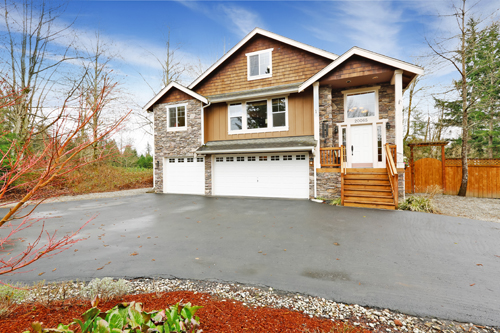 Back To Our Services
It takes a professional to do flawless work, and the technicians at "Gate Repair Castaic" are just that. Our company not only provides gate related services, but also garage door repair services and being perfectly prepared for whatever comes along is part of our job.
We have the right staff and infrastructure to take over many jobs and to provide emergency services. We let no one down in terms of punctuality and quality of work.
Masters in all garage door services
As garage door repair masters, we manage to solve problems and assist customers every single time. With our services, we cover the entire spectrum of your garage door needs, including:
Garage opener replacement
Our company's technicians are experts in all types of electric operators and their accessories. This way, we can assist our clients when they need a new opener and we can order what they need from their chosen manufacturer. We carefully replace the existing opener, and if its parts are neither compatible nor in good condition, we make sure to replace them as well.
Garage door springs services
In addition to openers, we also provide services related to torsion and extension garage door springs. Our service includes measuring the existing springs and, when necessary, replacing them with new ones or installing new ones from scratch. Our technicians will also help you out when the door isn't balanced and will make the right spring adjustments.
Garage door trolley repair
We fix trolley related problems fast by replacing the trolley when it is rusty or damaged, and we always make sure it is properly secured in order for the opener arm to lift the door properly.
Broken garage door cable replacement
When the cable is already broken, it must be replaced as soon as possible. Regardless of the garage door's spring system, we replace the cable carefully but always pay attention to the condition of the pulleys and drums as well. We also make sure the cable at the opposite side of the door is in good condition and in the right position.
Genie Intellicode clicker service
As Genie repair specialists, we're up-to-date with all the latest products. This way, we can be of great assistance to customers who want a new remote or already have one and are simply in need of service. Our goal is to help you find the perfect match for your needs, and we are also available for repairs, respectively.
With that said, it's important to note that we are, in fact, experts in all brands. Whether you have a LiftMaster door opener or Clopay doors, we can service them properly. We know the differences between different door types and the distinctive features of various brands, meaning we can troubleshoot systems, come up with the right diagnosis and provide wise long-lasting solutions.
Give us a call today to hire our services!